Spring Membership Meeting April 18, 2016
Please come to our Spring Membership Meeting, Monday April 18, 3:30 to 4:30 pm in Room 2925.
We are meeting with a short but important agenda:
Nominations will be taken to serve as next year's representatives on the union's Executive Board—as well as nominees for delegates to the Martin Luther King County Labor Council (MLKLC) and for the AFT National Convention.
Kira Wennstrom, our lead negotiator, will provide you with an update about our bargaining process and we will explain how you can help support our bargaining team through participation in issue focus groups.
Additional announcements and updates—like a save-the-date for an upcoming thank-you reception for our associate faculty, plus a few other items.
Shoreline Community College Federation of Teachers
We are the AFT local that represents all full-time and associate faculty at Shoreline Community College.  Our Executive Board is made up of Federation officers and representatives.  E-Board meets during regular academic quarters on the 2nd and 4th Mondays of the month, at 3:00 pm in room 9202. 
SCCFT Local 1950 is your faculty union.
Are you a full or part-time faculty member at Shoreline Community College?  Then you are eligible to be a member of  the SCC Federation of Teachers.  Print out the form below, fill it out, sign it and return it to Duvalle Daniel, Foss Building.  Membership Form
---
Additional Resources
Join your Shoreline Community College faculty union by filling out this form and submitting it to the President of the Local.
In a speech at the National Press Club in Washington, D.C., AFT President Randi Weingarten juxtaposed two approaches for education that would have vastly different consequences for America's students. Either build on the bipartisan consensus of the Every Student Succeeds Act to provide all families with access to great neighborhood public schools, or promote the dangerous, destructive approaches that Donald Trump's education secretary nominee advocates to undermine and privatize public education.
more
Professor Watchlist -- Sign the Petition to Join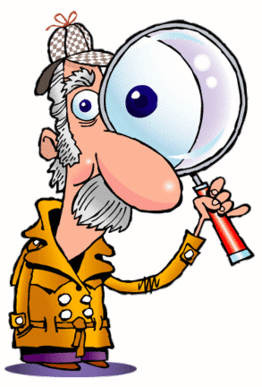 "Professor Watchlist" by Turning Point USA was founded to "identify, educate, train, and organize students to promote the principles of fiscal responsibility, free markets, and limited government." This blacklist allows students to submit names of professors who do or say things that are presumably opposed to conservative principles. Upon hearing that two professors from Notre Dame were on the watchlist, 100 of their colleagues petitioned the "Professor Watchlist" to be added to it themselves in a show of solidarity and to uphold academic freedom. You are invited to add your name to the watchlist. Visit Free Academics website and click on Take Action to sign the petition. To find out more about the Professor Watchlist, read a recent article from the Washington Post.
SCCFT Local 1950
October 24, 2016 Meeting Minutes Draft
Attendees: Sasha Malinsky, Caroline Conley, Steve Bogart, John Tankersley, Tim Wright, Brian Martin, Nancy Eichner, Brad Fader, Betty Kost, Leslie Potter-Henderson, DuValle Daniel. Guest: Shelby Sleight.
Agenda: Amend to move Leadership Training to first of meeting. Approved as amended.
Leadership Training Report Back – Tim Wright, Shelby Sleight and DuValle Daniels (See Handout attached – Building our Board 2016-2017).
more
Pages